You Are Visitors No.:
781895
Tai Peng Valve Manufacturing Co.,Ltd.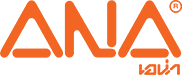 Established in 1967 as a manufacturer of valve and accessory equipment applicable to pipe line system, both residential and industrial. With our brand, ANA, TP, NNK, TPpump and Natural ANA, until now, we have been exported to 50 countries around the world.
Company Name

Tai Peng Valve Manufacturing Co.,Ltd.

Address

46/4,46/5,46/12 Moo12 Bangplee-Kingkaew rd., Bangpleeyai, Bangplee, Samuthprakarn 10540 THAILAND

TEL

+66 2 3373638, +662 3373640-41

FAX

+66 2 3373639

Email

info@tpvalve.com

Website

www.tpvalve.com

Contact Person

Mr. Peerapong Ariyajamlert

Mr. Peerapoj Ariyajamlert

Product Categories

Brass Valve
Brass Fitting
Brass Pump
Brass Faucet
---