You Are Visitors No.:
781892
Lucky Flame Co., Ltd.



We are Thailand market leader in gas cooking appliance such as Gas Cooker , Gas Regulator , Hose , Oven Cooker , Bulit-in Hob , Cooker Hood , Kitchen Sink and Water Heater.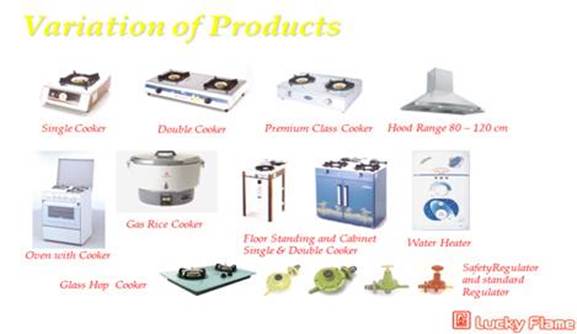 With our expertise and 44 years experience, we have continuously improved our processes and quality control procedures.
These lead us to gain Thailand Industrial Standard and ISO 9001:2008 certified, which could guarantee all of our products in your hand are the best quality in Thailand.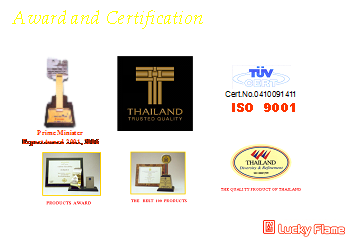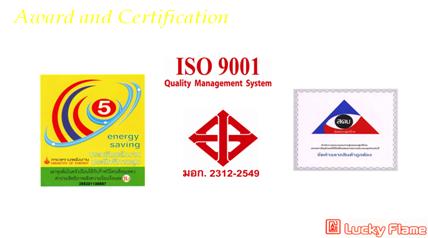 With our continuous improvement in both products and processes for 44 years, Lucky Flame co.,ltd has always achieved many awards and standards from both public and private sectors.
Also, we will continue our improvement, to ensure our customer for quality, safety and values. Our products have also exported to many countries , not only Asian region, but also including Australia&USA.
Company Name

Lucky Flame Co., Ltd.


Address

61/1 King-Kaew Road, Rajathewa, Bangplee, Samutprakan 10540


TEL

+662-312-4330


FAX

+662-750-0300

Email

info@luckyflame.co.th

Website

www.luckyflame.co.th

Contact Person

Mr. Kan Sudduen

Product Categories

Gas Cooker

Gas Regulator

Hose
Oven Cooker
Built-in Hop
Cooker Hood
Kitchen Sink
Water Heater
---